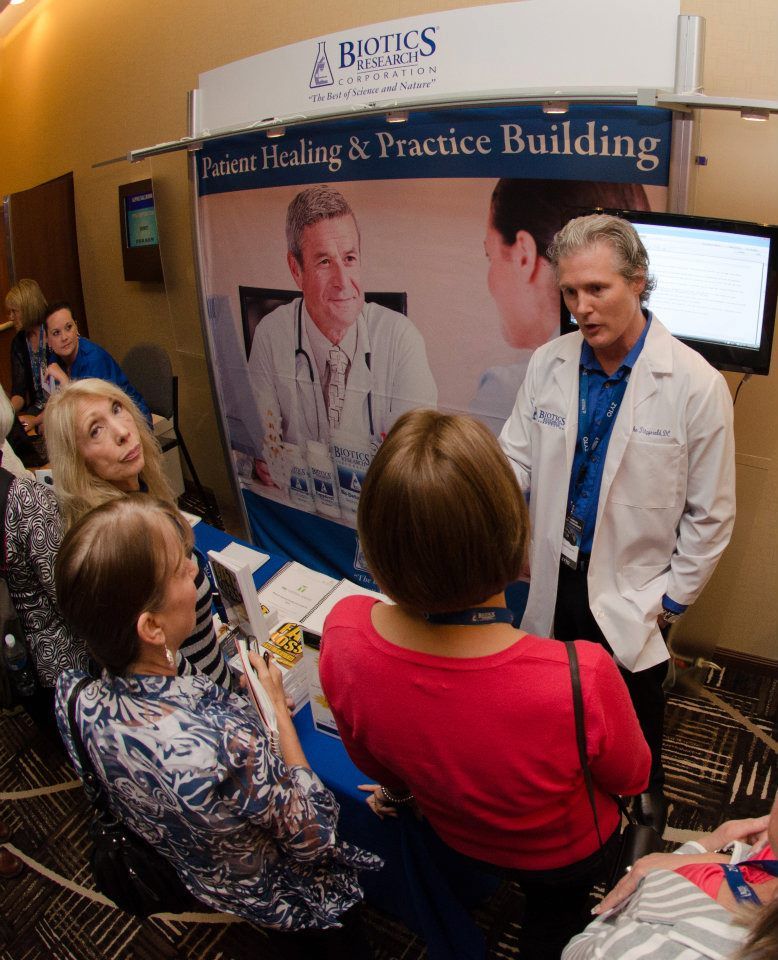 I am a Co-Founder of My Nutrition Advisor.
I have a Doctor of Chiropractic degree and a Bachelors of Science degree (Biochemistry and Biology focus).
I played football for a small college and got into chiropractic after a football injury, then got into clinical nutrition after my father was diagnosed with cancer in 1990.
I have seen around twenty-thousand patients for chiropractic, clinical nutrition and weight loss.
I have been in Las Vegas since 2003 and gained quite a bit of notoriety from the professional athletes and actors that I have helped. However, athletes are only a small portion of my patients.
I now practice part-time and really enjoy helping people get out of pain.
100 Interesting People I've Worked With
Cindy Williams – Actress (Laverne and Shirley)
Anthony Birchak – UFC Fighter
Marco Rafalovich –
Bernie Vendlinski – Thai boxer
Eric LaCroix – NHL
Brandon Vera – UFC Fighter
Brent Hess – MMA Fighter
Brice Ritani-Coe – Boxer (New Zealand)
Brodie Merrill – Canadian Lacrosse player
Catherine Hickland – Actress (One Life to Live)
Chael Sonnen – UFC Fighter
Chris Algieri – Boxer (WBO Champion)
Chris "Cyborg" Santos – MMA Fighter (Champion)
Chris Horodecki – UFC Fighter
Chris McElroy – Canadian Lacrosse player
Dean Donlon – Shark Tank
Denley Fowlke – Co-Owner of Sunwarrior
Doug Reese – College Wrestling Coach
Dan Schreder – Navy Seal and owner Seal Outdoor Challenge
Danielle Barone – Yoga
Dennis Davis – MMA Fighter
Dustin Phillips – MMA Fighter
Elaina Maxwell – MMA Fighter, and Thai Kickboxer
Elena Reid – Boxer (Champion)
Eric Uresk – MMA Fighter
Erin Hawksworth – CNN Newscaster
Evan Dunham – UFC Fighter
Frank Trigg – UFC Hall of Famer
Gian Villante – MMA Fighter
Gil Martinez – Boxing Coach for Several Champions
Gray Maynard – UFC Fighter
Guy Mezger – UFC Fighter (Champion) and President of HDNET Fights
Ryan Whyte Maloney – The Voice
Igor Ledowski – Street Hypnosis
Jacquelynn Holland – Acress (Menopause and Mama Mia)
Jake Ellenberger – UFC Fighter
Jake Shannon – Owner of Scientific Wrestling
James Thompson – UFC Fighter
Jason Trevino – MMA Fighter
Englebert Humperdinck – Singer
Jay Hieron – UFC Fighter
Jay Glazer – Fox Sports
Martin LaCroix – NHL
Jimmy Quinlan – Canadian Lacrosse player
Jennifer Lier – Miss America contestant and actress
Blair Cobbs – Boxing Champion
John Alessio – UFC Fighter
John Gunderson – UFC Fighter
John Juarez – MMA Fighter
Josh Burkman – UFC Fighter
Josh Haynes – UFC Fighter
Josh Hendricks – UFC Fighter
Katalina Malungahu – MMA Fighter
Kekoa Quipotla – Owner House of Ryu and Tapout Gyms
Kim Couture – MMA Fighter
Gene Tosti – Security Professional
Kristy Sinsara – Author
Chanel Ryan – Actress
Dave "Scooter" Honig – Trainer
Lloyd Irvin – UFC Coach
Luciano Pellegrini – Italian Chef
Martin Kampmann – UFC Fighter
Matt Van Buren – UFC Fighter
Maurice Jackson – MMA Fighter
Michael Chandler – MMA Fighter (Bellator Champion)
Michael Hobby – MMA Fighter
Michael Waters – Owner of Phase 1 Sports
Mike Bronzoulis – Bellator Fighter
Mike Dizak – MMA Fighter
Mike Goldberg – UFC Commentator
Nikolas Fekete – UFC Fighter
Phil Baroni – UFC Fighter
Phil Friedman – MMA Fighter and WWE performer
Randy Couture – UFC Hall of Famer & Actor
Ray Florio – Founder of the Spirit Bar
Ray Sefo – World Champion KickBoxer and President of World Series of Fighting
Ricco Rodriguez – UFC Fighter (Champion)
Richie Murphy – MMA Fighter
Robert Drysdale – MMA Fighter and Jiu Jitsu World Champion
Roger Dabney – Martial Arts
Roman Isbell – MMA Fighter
Ryan Couture – UFC Fighter
Ryan McNish – Canadian Lacrosse Player
Sam Stout – UFC Fighter
Willy Gault – NFL Receiver
Shawn DeVooght – MMA Fighter
Shawn Tompkins – UFC Coach
Shaun Goodrich – Photographer (Penthouse)
Sidney Silva – Jiu Jitsu competitor
Terry Cook – College Wrestler – Sponsor University of Iowa Wrestling Club
Tim Lane – Kickboxing World Champion & Coach
Todd Duffee – UFC Fighter
Todd Fisher – Actor (Debbie Reynold's Son)
Tom Lutz – MMA Fighter
Travis Bagent – Arm Wrestling Champion
Travis Lutter – UFC Fighter
Ron Motley – Lawyer who won tobacco lawsuit
Vitor Belfort – UFC Fighter (Champion)
Vitor Vianna – MMA Fighter
Nick Carter – Backstreet Boys
Testimonials
I just got done with my lift and I cannot thank you enough. I feel like a million dollars. Thank-you!Christian Santillanes college baseball
Once you get adjusted in this manner, you will not go anyplace else. I refer to Chiropractors regularly and the results from Dr. Fitzgerald is simply amazing. One of my patients was going to physical therapy and another chiropractor a few times a week for many months. Dr. Fitzgerald gave her one adjustment and the next morning she regained the feeling in her arm.Karina - massage therapist
Our teams have been using Chiropractors for many, many years. Dr. Fitzgerald is a unicorn, unlike anyone else we have used. Every single member of the team chooses Dr. Fitzgerald when we give them a choice of who they want to go to.Gene Tosti - security professional
Hi, Dr. Fitzgerald! Its been awhile since I have been able to see you. I just never have time for myself anymore. Baby is well and happy. Delivery went perfect. Thank you for all your help during my pregnancy. I will come for an adjustment hopefully sooner than later!Missy Trevino
Become a Patient!